IELTS Stress Essay

This is a model IELTS stress essay. It is about stress in modern society and how to prevent it.
It is a causes and solutions type essay. In other words, you have to identify what causes stressand then suggest solutions.
Stress is now a major problem in many countries around the world.

What are some of the factors in modern society that cause this stress and how can we reduce it?
This type of essay lends itself to two body paragraphs - one explaining the causes and the next discussing some possible solutions.
As is important with any IELTS essay, you must always read the question carefully.
The topic is often narrowed down to a particular group of people or topic.
Narrowing Down the Topic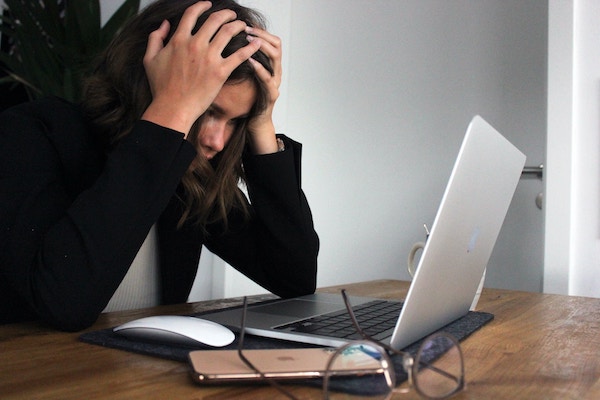 The key here is that 'modern society' is mentioned.
If you just talk about stress in general but don't connect it to modern society you may be in danger of not fully answering the question.
You need to brainstorm some issues specific to the world we live in today that may result in stress.
What things effect us today that did not (or not too such an extent) 10, 20, 30 years ago?
Using Personal Pronouns
Also, you may notice that 'we' is used a lot in the stress essay.
Remember an IELTS essay is not quite the same as an academic essay you will normally write. It is can be more personal as you only have your own experience to support your answer with.
You should avoid too many personal pronouns if possible such as 'I' throughout the essay but you may wish to use this to give your opinion or examples from your own experience at times. This is ok, but don't overdo it.
This question specifically says how can 'we' reduce it. So it is already making it personal. So it is ok to write about what all of us, or 'we', can do.
Model Stress Essay
You should spend about 40 minutes on this task.
Write about the following topic:
Stress is now a major problem in many countries around the world.

What are some of the factors in modern society that cause this stress, and how can we reduce it?
Give reasons for your answer and include any relevant examples from your own experience or knowledge.
Write at least 250 words.
Stress Essay Model Answer
Stress is a problem that can have detrimental effects on many people's lives, and there are various factors in modern society responsible for this. However, there are ways to limit the potential impacts.

The modern world we live in today presents us with many issues that we did not have to cope with in the past. Firstly, there are issues of terrorism that we are constantly confronted with in the media. Whether these are real or not, we are led to believe our lives are in constant danger, be it flying on a plane or travelling on public transport. Climate change is another worry that everyone has to face. The results of a significant rise in temperatures could radically affect our ways of life, and our children's too. There are also more health issues to be concerned about than in the past, with rises in alzheimer's, diabetes, and stroke to name but a few. All of these concerns can result in stress.

Tackling such problems will not be easy, but there are measures that can be taken. Governments and the media could play their part by ensuring that instead of persistently bombarding us with such negative images and information about the world in which we live, we are given more positive stories too. However, given this is unlikely to happen, we need to develop our own strategies to distract us from these influences. Of course exercising regularly is one thing we should do as this has been shown to increase endorphin levels and lead to feelings of happiness. Sleeping enough helps us to recuperate and restore our body. Finally, eating properly can improve our health and result in less worry about potential diseases.

All in all, although there are many factors around us today which lead to stress, we can take steps to reduce it. Given that the strains we face in modern society will likely get worse, ignoring it is not an option for many people.
Words: 327
Comments
Any comments or questions about this page or about IELTS? Post them here. Your email will not be published or shared.
---
---
Band 7+ eBooks
"I think these eBooks are FANTASTIC!!! I know that's not academic language, but it's the truth!"
Linda, from Italy, Scored Band 7.5