IELTS buddy eBooks & Other Training
These IELTS eBooks and training can help you improve your:

Writing
Reading
Vocabulary 
Grammar
This is what Linda from Italy said on Facebook about the IELTS Made Easy eBooks, which helped her get a Band 7.5:
"I think these eBooks are FANTASTIC!!! I know that's not academic language, but it's the truth!"
IELTS eBooks 
Writing eBooks
The Task 1 and Task 2 eBooks are packed full of essential training, tips, strategies and practice exercises to improve your IELTS Score.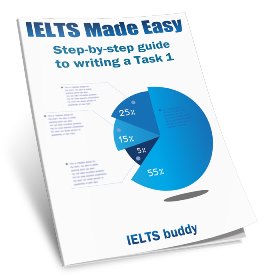 IELTS Made Easy Academic Task 1
The IELTS buddy Task 1 eBook is for Academic IELTS, where you have to write about some kind of graph, table, map or diagram.  
It's packed full of structured exercises and tops tips on all the types of task 1.
---
Reading eBook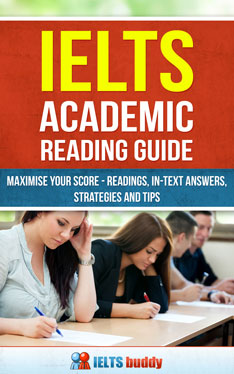 The IELTS buddy Reading eBook comes in three parts. 

The first eBook contains four full Reading Practice Tests, with all the types of question you may get in the test so you will be fully prepared. 
The second book contains In-Text Answers. In other words, the full test showing you exactly where the answer is and why it's correct.
The third book is packed full of tips and strategies for all the question types. 
Video Training Courses
We've worked with Academic Skills Academy to develop several IELTS oriented video courses. They include training on:
Writing Short Essays
IELTS Vocabulary
IELTS Reading & Writing (combined)
Taking a Mock Speaking Test
Check them out here: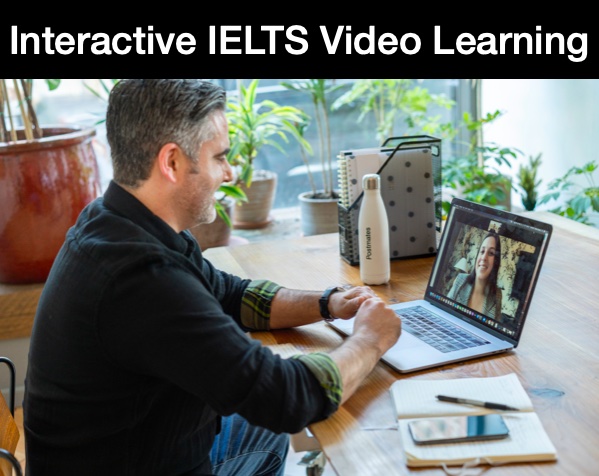 Writing Band Score + Feedback
We have a writing feedback back service where an ex-IELTS examiner will provide you with your band score plus brief feedback for any essay or graph/letter you submit.
Learn more here: Writing Band Score + Feedback