IELTS Complaint Letters to Shops
by Richard
(El Slavador)
Faulty Kitchen Equipment
You recently bought a piece of equipment for your kitchen but it did not work. You phoned the shop but no action was taken. Write a letter to the shop manager.

In your letter

– Describe the problem with the equipment
– Explain what happened when you phoned the shop
– Say what you would like the manager to do
Dear Sir/Madam
I am writing to express my disatisfaction with one new fridge that I bought two weeks ago in your shop. After purchasing the Frigorific 5000 at your shop, it was sent to my house two days later. At the moment that I received it, the technician sent by you help me to connect it properly, and apparently it was working well. But, after two weeks it made a loud noise during the night and completely stopped working from there on.
Next day I called your shop and explaied the situation described above. I was told that a technician was going to be sent in order to check the fridge as son as posible. However nobody has been sent so far and all that was five days ago.
I was checking my purchase warranty and according to the policies of your shop,I have the right of a full refund if the fridge fails during the firts two months. Therefore to resolve this problem I would appreciate to receive a full refund for my purchasing. Otherwise I will take legal actions about this situation.
Yours faithfully
Richard Martinez
***
Please check and give review. Thanks in advance.
Faulty Mobile Phone
by Dee
(Virginia)
You have bought a mobile phone in a tax-free shop just a few days ago, and it doesn't work properly.

Write a letter to the manager to complain about it and ask him to solve the problem.

You do not need to write your address.
Begin your letter as follows: Dear Sir/Madam,

Dear Sir/Madam,

I am writing to express my dissatisfaction with a mobile phone that I bought at your tax free outlets on November 1st 2016. The phone worked just fine when I first switched it on. However, after the first hour of use, the problems started surfacing.

Firstly, the shutter mechanism of the phone's camera seized to function and in addition to this the phone's touch functionality stopped working.

I immediately rushed to the outlet and spoke to the representative who helped me with the purchase. I was promised that my phone will be replace in a couple of days. However, it has now been one week and when I contacted the shop again they said it will take another week to get it replaced.

I am sure you will understand, it is not acceptable to be waiting for such a long time for it to be replaced. I would therefore like to request that I be given a full refund should I not receive my replacement by the end of this week.

I look forward to receiving the replacement

Yours Faithfully
Dee


***
Please provide feedback for me on my letter about a faulty mobile phone. Thanks.
Faulty Equipment
by ramya
(India)
You work at home and have a problem with a piece of equipment that you use for your job. Write a letter to the shop or company which supplied the equipment in your letter.

• Describe the problem with the equipment
• Explain how this problem is affecting your work
• Say what you want the shop or company to do


Dear Sir/Madam,

I am writing this letter to complaint about the faulty laptop that i bought from you last week. I am working as a project manager for XX company and my work demands working from home after office hours.

The laptops keyboard has not been working properly since yesterday, which makes me to press the keys hard to avoid spelling mistakes. Also, yesterday evening during a skype session with my client partners the web camera stopped working all of a sudden which caused me a lot of inconvenience handling the session.

I have been managing my work by staying in the office after the work hours and its very difficult for me to do so. I have some important project working due in two weeks and its really important to get the problem fixed immediately.

Therefore, I request you to replace my laptop as soon as possible with all the necessary software's installed. Alsoo, Requesting you to inspect if the laptop is fully functional with the anti virus installed.

Looking forward to hear from you,

Yours Sincerely,
Ramya
Join in and write your own page! It's easy to do. How? Simply click here to return to IELTS Letter Feedback Forum.
Faulty Kitchen Equipment
by Ivy
You recently bought a piece of equipment for your kitchen but it did not work. You phoned the shop but no action was taken. Write a letter to the shop manager.

In your letter

– Describe the problem with the equipment
– Explain what happened when you phoned the shop
– Say what you would like the manager to do



Dear Sir/Madam

I am writing in regards to a faulty waffle maker which I purchased at your store a month ago.

After purchase and upon installation, I discovered that the waffle maker did not come on. After several attempts to fix the problem by going through the manual, I decided to phone your shop. I was assured that an engineer will be sent to my house to resolve the issue. However, over three weeks have passed and the technician has not been to my house.

I am aware that I am entitled to a full refund on faulty equipment, however, I am open to receiving a replacement waffle maker on the condition that an engineer comes to my house to install and test for any faults. If this cannot be done, kindly process a refund for the faulty waffle maker.

I look forward to hearing from you.

Yours Faithfully,
Ivy Adams
Join in and write your own page! It's easy to do. How? Simply click here to return to IELTS Letter Feedback Forum.
Faulty Mobile Phone
by Francesca
(Italy, Fano)
You've recently bought a mobile phone on the internet. When you opened the box, you discovered the screen was broken and it was the wrong model.

Write a letter of complaint to the manager of the company.

- explain what item you bought
- explain the problem
- say what action you would like the company to take

Dear Sir,

I am writing to inform you that on 1st July 2019, I placed an order on your website for a Samsung Galaxy S11 for 890.00 Euro. I paid by credit card and I received an order confirmation via email (enclosed is the copy of the order confirmation n. 1124).

Today I have received the order and I have suddenly realized that the screen was broken and the model was not right. In fact, the item you sent is a Samsung Galaxy S10 and it costs almost two hundreds Euro less than mine.

Since this is an error of your part, I request that you refund the postage for the mobile phone that I am sending back by Poste Italiane and send out my Samsung Galaxy S11. I am afraid that if these conditions are not met, I am obliged to cancel my order and demand that you refund the whole amount of 890.00 Euro plus the postage which I will let you know.

I look forward to receiving your confirmation and my mobile phone as soon as possible because I need urgently it.

Yours faithfully,

Francesca Menghini
Join in and write your own page! It's easy to do. How? Simply click here to return to IELTS Letter Feedback Forum.
Band 7+ eBooks
"I think these eBooks are FANTASTIC!!! I know that's not academic language, but it's the truth!"
Linda, from Italy, Scored Band 7.5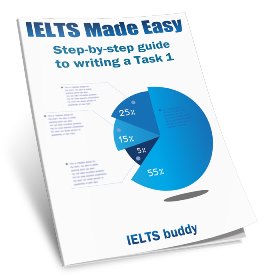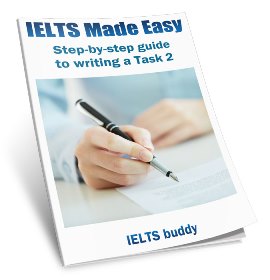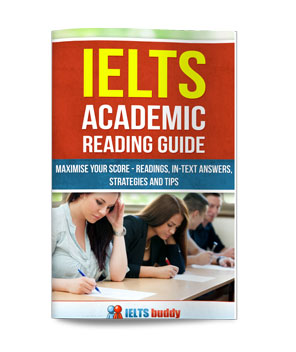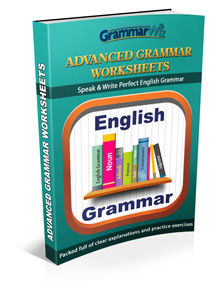 ---
You may also be interested in: