Writing the wrong thing on the IELTS reading answer sheet
by Narendra
I wrote T F NG instead of True False and Not given. Do I loose marks?
Writing the word instead of the letters
by Mike
In 'fill in the gaps' questions which give items labeled by letters to choose from, do we lose mark if we write the words in the answer sheet rather than the letters, provided that the question says '...write the letters....'.

For example:

Over time ..... are accumulated.

A. stones
B. sediments
C. sands

If the correct answer is 'A. Stones' and we write the word 'stone' in the answer sheet rather than the letter 'A', do we lose mark? or It receives mark.
I wrote the word instead of the letter - will I lose the mark?
by merry
I have a question

In reading instead of writing A, B, C, or D I wrote the whole word?

Do I loose marks?

Wrong Spelling
by Mary
Hi,

In the reading test on the question "WRITE NO MORE THREE WORDS" I have written 3 words as the question asked.

The spelling of the first 2 words is correct but the spelling of the third word was wrong.

For example: the correct answer is "big swimming pool" and the answer I wrote was "big swimming poul".

Will I get marks for the correct words I wrote? or my whole answer will be considered wrong??
Word Limits
by Nancy
Hi,

On the reading question "WRITE NO MORE TWO WORDS"..I wrote "gardener's calendar" does this considered as two words or three words?

thank you
Correcting a Wrong Answer in Pen
by Sara
Hi,

I have written my answer on the reading answer sheet with a pen.

But I found out that the answer I have written was wrong and there is no space to write my correct answer on it, even if I deleted the wrong answer there still no space.

Can I delete the wrong answer and write my correct answer on the bottom of the answer sheet and put the number of the question in front of it, so the examiner will know that is the correct answer??

I'm confused. Please what should I do if I face this problem again??
Writing too many words
by Katrin Bujari
(Kosovo)
Is it wrong if I write more words in the answer than needed?

For example: I wrote "colorful lithography" but in the answer key is just "lithography".

In the question it said that NO MORE THAN THREE WORDS so I did not past the limit.

Is this wrong writing a word more? Thank you
How are answers graded in IELTS Reading?
by Sebastian A.
Hello everyone

I'd like to know how exactly answers from reading section are graded in terms of complete answers.

For example, in one of the practice tests I took the correct answer according to the answer sheet is: "nearest staircase" , but I wrote "starcaise" only. In another one, the good one should be "final written warning", but I wrote "written warning" only.

Are these situations clasiffied as mistakes and, therefore, as incorrect answers? if not, is there any chance that these kinds of answers may be graded as correct?

Thanks a lot.
Articles in the IELTS Reading Answers
by agodhani
In the fill in the blanks part, is it always necessary to write the articles along with the main answer. For example what if I write "young age" instead of "a young age." Would my answer be marked incorrect?
Articles in IELTS reading
by Kittuwa
I have written the words without using articles (a, an, the). But in the answer sheet the articles has been mentioned. Is it required to write the articles while filling the blanks in "Reading" test.

Eg: - an advisory panel Answer
advisory panel I had written

Different Answers
by Hamza
(Islamabad)
I just noticed that in some answers, your answers can slightly differ from what exactly IELTS management would consider.

For example from sample from British Council, I wrote "roll" where official answer sheet had "class roll", similarly I wrote "written warning" but answer sheet had "final written warning".

My question is, in such cases, will I still be considered correct?
Giving Short Answers
by BN
Hi there!

so I was wondering if I lose marks on reading if I answered with short answers for example I answer from "9-5" instead of "the working hours are from 9-5" and which answer is more correct.

Thanks!
Matching Answer to Answer Key
by Anarcik2412
Hello everyone,

I have encountered with a one question from IELTS Plus 3, more precisely from the third test of the book, and became a bit perplexed.

The sentence was:

"And then, in October 1991, a wild-fire destroyed the entire area occupied by the remaining colony."

Question relating to this was:

"1991: the other colony was destroyed by?"

Word limitation was no more than 3 words. For that reason, I wrote 'wild-fire' as answer, but the correct one was 'fire'. The instruction or the sentence relating to this question was precisely the same as i wrote, but i can't understand why the answer is "fire".

If someone can help, please answer this question: Is the "answer" 'wild-fire' correct or not?
Forgot to Transfer Answers in IELTS Reading
by qween
Hello,

I recently did my ielts test and I did not transfer all my reading answers from the booklet to the answer sheet as it was my understanding that we will be given extra time like the listening test.

I read somewhere that we can request to ielts to check the booklet for answers but I could not find any further information about this.

Is there anything I can do to fix my mistake because the rest of my test went really well and I do not have time to redo the entire test again because there is a deadline I have to meet.
Missing Words
by Swadini
The answer given on the answer key is two words (massive stars) but I've only written 'massive'. So the answer is wrong?

Also if I wrote 'large galaxies' instead of 'all large galaxies'? Right or wrong?
Answers Differ from Answer Key
by Mojtaba
Hello everyone,

I am practicing for general IELTS test and I need some help. IELTS Cambridge 14 general reading, question 20 and 27:

For question 20, I can use 3 words and for question 27, I can use 2 words only.

For question 20: my answer was 'outside Concorde Building' which is three words and it is exactly similar to reading text. while in the answer keys the answer is only Concorde Building.

For question 27: my answer was 'individual grants' which is two words and it is exactly similar to reading text. while in the answer keys the answer is only 'grants'.

I faced few other similar types of question. this was just two examples. I don't know if I get the correct answer or no and if no, I like to know why?

Confused over IELTS Reading Answers
by sam34
(usa)
Sentence Completion Question.

I have 2 questions

Text 1:

"And last but not least, don't worry too much.Just believe in yourself and you will be fine!"

Question 1:
..... in yourself!

Actual Answer: Believe
Answer I wrote: Just believe

Text 2:

"But the Trust's protection extends further than this: It has in its possession a hundred gardens and more than 200 historic buildings which it opens to visitors."

Question 2:
The trust owns .......... gardens and over 200 historic buildings.

Actual Answer: a hundred
Answer I wrote: hundred

I'm confused how this works? Can anyone explain?

Thanks
Using an adjective before the answer
by Shaw
(HK)
May I ask, if the gap filling allows "no more than 2 words" and the answer is "permits", would I be wrong if i write the answer "pre-registered permits" which is mentioned in the related paragraph?

I faced many similar circumstances before (The answer is simply one word noun but the paragraph also includes one adjective word before). I'm not sure if i can get score from this.

Thanks a lot.
Changing Word Forms in Answer Key
by Rachel
(Thailand)
In gap-fill style question, can we use a word from the text as a different part of speech in the answer? For example, the text states "cause them to stampede"(verb), and I have given the answer "The stampede caused by..." (noun). Is this allowed?
Band 7+ eBooks
"I think these eBooks are FANTASTIC!!! I know that's not academic language, but it's the truth!"
Linda, from Italy, Scored Band 7.5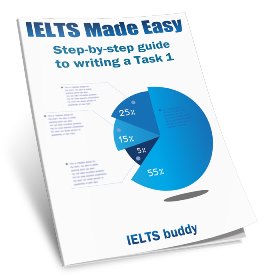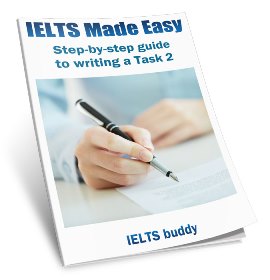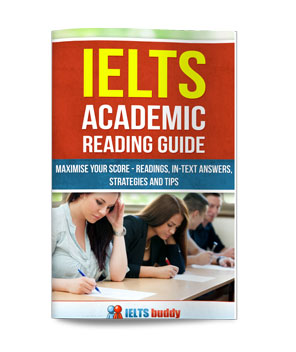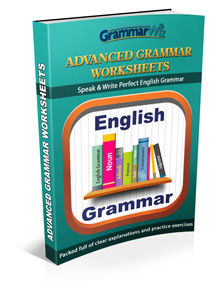 ---
---