IELTS Reading Tips from Test Takers
by Sanath
(UK)
Advice to anyone about to do the IELTS: reading section


Preparation is key.
I would suggest using online resources like you-tube and the following website http://www.ielts-exam.net/ielts_reading/
(very useful as there are hundreds of writing and listening tasks too)
In the exam:Avoid Skim Reading
I would strongly discourage "SKIM READING", although it sounds sensible and seems to work when you practice, when put under exam conditions, stress and time pressure cause you to easily miss otherwise obvious points.
Instead, I would suggest you read the complete passage fully but rapidly.
Then go on to each question and if the answer is not found in under thirty seconds, mark it with a pencil and move onto the next question.
Only visit the marked questions once you have completed all three passages.
Learn to Read Fast
I strongly recommend adapting to read fast prior to the exam.
Best methods include reading newspapers and books. Try to read a full A4 sheet in under 7-8 minutes. Don't worry about not remembering every word.
Check at the End
Although rarely the questions give exact names or dates, don't rush over them as they are meant to distract you from the actual gist of the question.
I personally find it best to answer all the questions and have about 20 minutes to spare. I use this crucial 20 minutes to scrutinise every question all over again and make adjustments.
I also revisit the answers that I was confident about, just in case.
Write on the Question Sheets
Don't be worried about writing on the paper (use pencil), it is very helpful if you could underline certain keywords that you think will crop up in the questions.
Monitor the Time
Constantly check the clock and make sure you are ahead of the schedule, this will boost your confidence and not stress you out about time.
Read the Questions Carefully
If you cannot interpret a question, read it over and over again, don't draw conclusions based on the style that the author has represented the story.
Practice
Finally, practice constantly and you will get your score.
Join in and write your own page! It's easy to do. How? Simply click here to return to IELTS Reading Forum.
TIps for band 9 reading
by kushal
(Kolkata,India)
Hi guys,

just appeared for the test. Got 8.5

Overall:

Reading - 9
Listening - 9
Speaking - 7.5
Writing - 7.5.

Wanted to share some tips with u all.

Matching Headings Questions

In reading, during the exercise of writing the correct heading for each paragraph, its better to read each paragraph and then immediately go through the headings and write the correct one. This will allow you to read the whole reading material as well as answer the questions simultaneously. This will save you a lot of time.

Learn Vocab While Practicing

During practice reading tests, try to mark out each word you did not understand. These words should include the one's whose form of usage is known to you but not the precise meaning. Knowing the precise meaning of each word will give you a distinct edge in the reading test.

Hope these tips are of some help.

All the best


Does anyone have reading tips to speed up?
by Briniya Wijesinghe
(Srilanka)
i have problem with ielts reading. I can understand it but the time is very short. I dont get enough time to write the answers for reading questions. Can you please give me some tips to solve this problem
Reading tip - speed is important
by Samuel
(London)
For the Reading test you strictly have to be EXTREMELY QUICK.

I think the Reading test is a race against time because you have a lot to read and a lot of questions to answer, so as soon as you are told "you can start" you have to HURRY UP.

Maybe this would lead you to make some mistakes, but that's fine. You only have to try to finish before time's up and therefore be able to double-check your answers, because trust me when I tell you that not everyone is able to complete the Reading test.
How can I improve my IELTS Reading?
by Robin
(Punjab)
Can u give me some tips for reading task because i am facing a problem in reading.

I spend a lot of time for reading but results are not in my favor. Each time I score around 15 to 23 but i need more that this, so can u suggest how i can solve my problem....

In the reading task i can not reach the exact answer. Like in fill in the blank and match the paragraph

So Please suggest some best tips to improve my reading...I will be very thankful to you..
My experience and advice for the IELTS Reading Test
by Rafael
(SIngapore)
Hi guys,

I did the Academic Test last Saturday, 9/Jan/2016.

The most difficult part was the Reading test.

It was a nightmare, I tried to do the techniques but I could't manage the time and the stress of the clock in the white board.

My advice is, prepare yourselves for the reading. Time yourself, do a lot of mock tests with time, I mean, A LOT like 20 or more.

Other than that, the test was not very difficult.

Thanks, and good luck to everybody.
Join in and write your own page! It's easy to do. How? Simply click here to return to IELTS Reading Forum.
Improving vocabulary for IELTS reading?
by Prakash Niraula
(Kathmandu, Nepal)
How should I improve vocabulary in IELTS reading Module? I found its very difficult to build up vocabularies. it is because i am busy in my office. I rarely get free time and in leisure time also i cannot concentrate on study. what should i do ?????
Band 7+ eBooks
"I think these eBooks are FANTASTIC!!! I know that's not academic language, but it's the truth!"
Linda, from Italy, Scored Band 7.5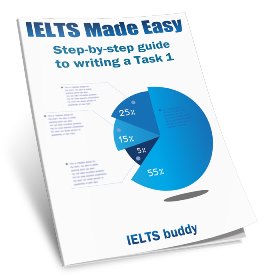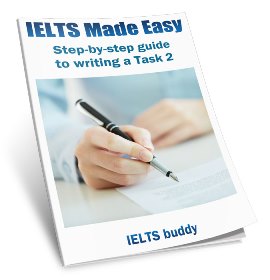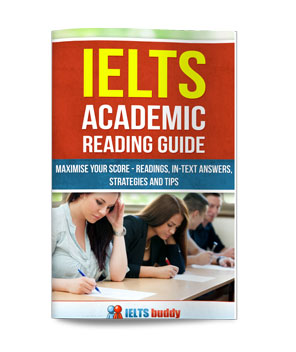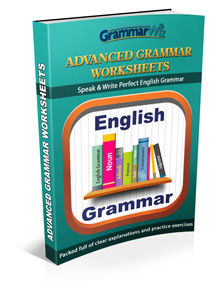 ---
---