IELTS Map Practice: Language of Location
This IELTS map practice exercise aims to improve your use of the language for writing about maps.
In particular you will practice the language of location connected to the compass, which is common to use when describing maps.

Take a look at the question and the map. You then have to choose the correct word to fit in the gap.
Check your answer by clicking on the blue tick icon at the end. Try again for any you have wrong then check again.
The two maps below show an island, before and after the construction of some tourist facilities.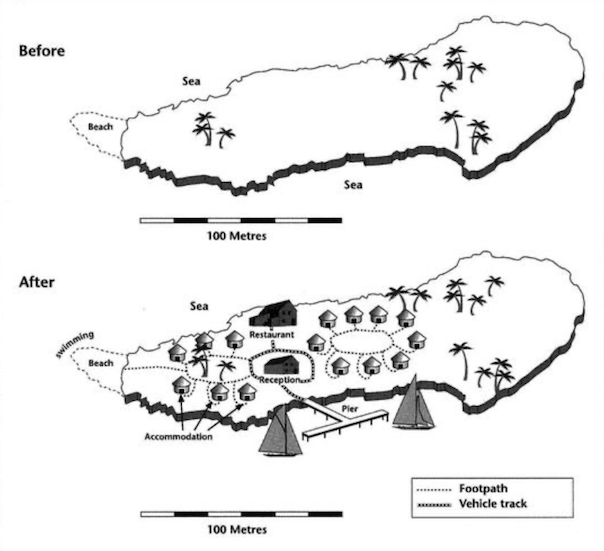 Click in the box then choose the correct word
Comments
Any comments or questions about this page or about IELTS? Post them here. Your email will not be published or shared.
---
---
Band 7+ eBooks
"I think these eBooks are FANTASTIC!!! I know that's not academic language, but it's the truth!"
Linda, from Italy, Scored Band 7.5