Task 1 Letter  
This task 1 letter of complaint is about not being happy with the response from a train company about an item left on the train. 
Getting the Tone Right
With these IELTS task 1 letters of complaint you need to make sure the tone is formal.
Remember when you write to complain to a company it is to an anonymous person so it should not be too friendly or informal. However, you must still make it polite. 
Also remember you must write about the three bullet points you are given. 
Now take a look at the question and model answer.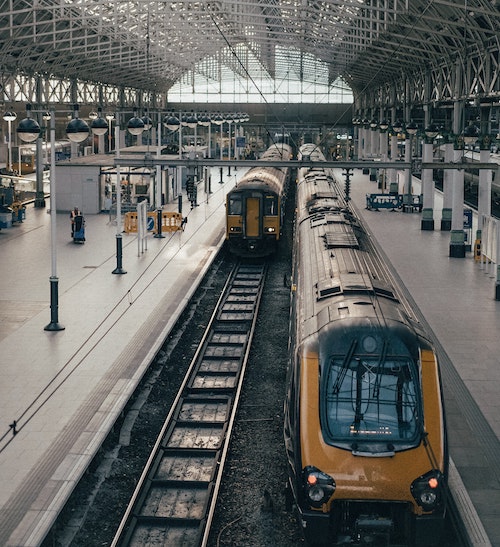 Task 1 Letter to Train Company
Task 1 Letter: Complaint to Train Company
You recently took a train journey but you left an important item on the train. You phoned the train company to report it but you were not pleased with the response.
Write a letter to the manager of the train company. In your letter
• describe the item you left on the train
• say why you were not pleased with the train company's response to your phone call
• explain what you want the manager to do about it
---
Write at least 150 words

You do NOT need to write any addresses
Begin your letter as follows:
Dear Sir or Madam,
Task 1 Letter
Dear Sir or Madam,
I was a recent passenger of your train. Unfortunately, upon disembarking, I accidentally left important documents behind, which is why I write.
Last Friday, June 10, I was a passenger of your 3 pm train from Charlesville to Beartown. I was seated in the third row of the second carriage. What I left behind on my seat was a black, hard-plastic case that contained a thesis that I was editing and my university students' essays.
I realized the case was not with me when I got home, so I immediately phoned your station. I asked if they could relay an urgent message to any employees onboard about the documents. However, the lady on the line, Pamela, said she had no direct access to personnel on the train. The best she could do was create a customer complaint ticket, adding that someone would get back to me by Monday.
Well, now it is Tuesday, and no one has contacted me yet, so I would like to hear some news about my documents. Also, I strongly suggest that procedures be drawn up so that train employees can quickly check for forgotten items once reported.
I look forward to your immediate response.
Sincerely,
Rex Spectre
(206 Words)
Comments
This IELTS task 1 letter sample would achieve a high band score:
Task Achievement
The writer has addressed all three points in the task and s/he has ensured that each point has been extended with further explanation and information.
Coherence and Cohesion
The IELTS task 1 letter of complaint is clearly organised, with each point being addressed in a separate paragraph (you can have more paragraphs but ensure it is logical). The task 1 letter is linked together well with appropriate connectors.
Lexical Resource and Grammar
Grammar and vocabulary is accurate and there are good examples of language and grammar of a high level.
Comments
Any comments or questions about this page or about IELTS? Post them here. Your email will not be published or shared.
---
---
Band 7+ eBooks
"I think these eBooks are FANTASTIC!!! I know that's not academic language, but it's the truth!"
Linda, from Italy, Scored Band 7.5