Scientists Or Politicians Essay
Influence of Scientists and Politicians Essay
In this Influence of Scientists or Politicians essay you have to decide which of these people has had the most influence on our world. 
Take a look at the essay question.
Some people believe that scientists have the greatest influence on the world.  Other people, however, think that the influence of politicians is greater. 
Discuss both these views and give your own opinion.
Understanding the Question
In this essay you have to dissuss both sides of the issue and give your opinion. So you must make sure you:
Discuss the influence of politicians 
Discuss the influence of scientists
Give your opinion
You would also need to give some examples of the kinds of influence these people have had on the world to support your opinions.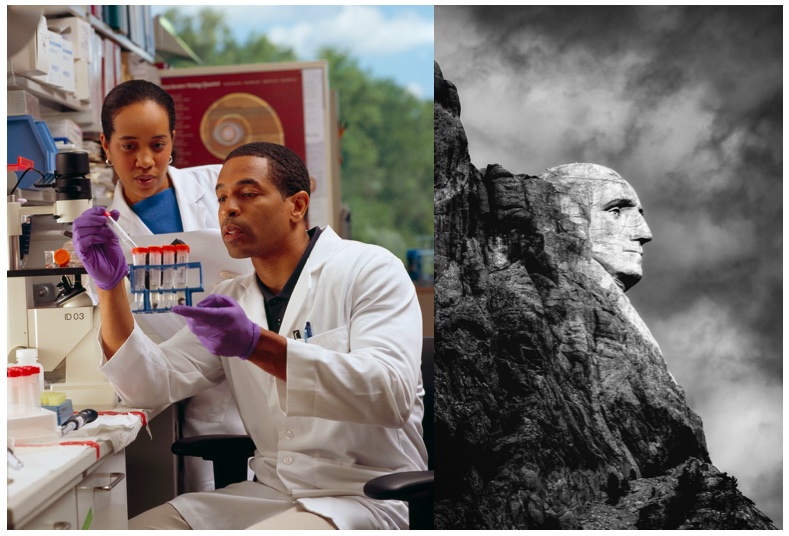 IELTS Essay: Who has the greatest influence? Scientists or Politicians?
Essay Sample
You should spend about 40 minutes on this task.
Write about the following topic:
Some people believe that scientists have the greatest influence on the world.  Other people, however, think that the influence of politicians is greater. 
Discuss both these views and give your own opinion.
Give reasons for your answer and include any relevant examples from your own experience or knowledge.
Write at least 250 words.
Model Answer
In today's interconnected world, influence is key in shaping and reshaping the world. Many people consider politicians as those who have much sway over the general direction of society. But there are those who think scientists are the true driving force.
As the leaders of their respective nations, politicians influence the world by creating laws to govern their people. Such laws affect how their people act, how they live, and possibly even how they think. Furthermore, politicians also influence the nations around them as their actions may help countries or pull them down. That is why many pay attention to the rhetoric and actions of powerful leaders since these affect the policies of the world.
However, others believe scientists are more influential. This is primarily because the world is what it is because of what scientists have already created, seen for example in the way that people can circle the globe in less than a day and contact loved ones instantly because of high-tech devices. Another reason is that much of what the world will become depends upon the ongoing work of scientists. Issues like climate change, resource sustainability, and vaccines for pandemics can only be resolved by these scientists. So what they are doing now and what they will continue to do in the future will greatly affect the world.
Between the two, I believe that politicians have more influence. Although I acknowledge that scientific contributions have truly changed our way of life, politicians are still directly affecting people daily because of their policies. In fact, politicians often influence what scientists research as the government usually has a hand in many key research projects, especially those that may revolutionise how people live.
In conclusion, even if scientists are working toward solutions, politicians are still the ones directing which problems to solve and who should first benefit from the results. Therefore, the true power is in the politicians' hands.
(319 Words)
Comments
This influence of scientists and politicians essay for IELTS would score well as it covers both opinions and the writer also gives their opinion.
It would also score highly as it discusses the issue in-depth, with good support and examples given.
If you are a weaker candidate you may struggle to write 318 words so you should keep it shorter as quality is more important than quantity.
For instance, the writers opinions could be shortened and simply included as part of the conclusion. This would be quicker and take fewer words. 
The essay also has a range of grammatical structures and is accurate. There is good use and range of vocabulary, some of it topic-related vocabulary. For example:
interconnected world
shaping and reshaping
respective nations
rhetoric
high-tech devices
resource sustainability
scientific contributions
revolutionise

Comments
Any comments or questions about this page or about IELTS? Post them here. Your email will not be published or shared.
---
---
Band 7+ eBooks
"I think these eBooks are FANTASTIC!!! I know that's not academic language, but it's the truth!"
Linda, from Italy, Scored Band 7.5