IELTS Band 7 Essay Samples
IELTS Band 7 Essay Samples
These are IELTS band 7 essay samples that have been given grades (of 7 or 7.5) and basic comments on the score for each criteria by an experienced IELTS instructor. 
View other samples:
---
Topic: Migration to Cities (Band 7)
Young people are leaving their homes in rural areas to work or study in cities. 
What are the reasons?
Do the advantages of this development outweigh the drawbacks?
The comparison of standards of the cities and small town or villages has been always a debate. Recently, teenagers choose to live in the cities rather than their home villages because of school or job opportunities. This essay will discuss multiple reasons behind this trend and explain why the advantages of being in a city do indeed outweigh its drawbacks.
There are several reasons to desire living in urban areas. Firstly, it gives people an opportunity to study in better schools which cannot be found in rural areas. Since in the modern world education means very much for people's future, it is crucial to have higher education degrees for those individuals to find well-paid jobs. In addition to that, city life provides people with completely different experiences than their home villages. Thanks to the schools, work or social gathering places, they get to meet a greater number of people from all around the country compared to their rural towns which is crucial for one's personal development. Lastly, in the cities, not only they get bigger number of job options, but also they can earn larger amount of money. It is very well know that job market is significantly limited in the villages also the current jobs barely pay enough.
It is clearly seen that benefits of leaving villages outweigh its few number of deficits. It is worth to mention that people face some issues, such as being away from their extended family, more competitive and challenging job market, and substantially more expensive living cost, when they move to the cities. Advantages like learning and exploring new experiences, getting a better education leading to a better paid job and having an interesting career, however, surpass the number of the drawbacks of this development.
To conclude, there are various reasons for young generation to leave their homes to live in the cities and this movement's benefits easily outweigh its disadvantages.
Comments
Task Response: 7
The question is answered and ideas are supported. The benefits have been discussed in body paragraph one - the drawbacks would need to be given a bit more discussion in the second body paragraph in order to achieve 8 or 9. As the question clearly indicates that there are drawbacks, these should be given adequate attention. 
Coherence & Cohesion: 7
This IELTS band 7 essay sample is well-organised with a mix of transition signals and some good use of referencing and substitution. Slightly too many transitions in initial position in body paragraph one.
Lexical Resource: 7
There is a good mix of relevant topic related vocabulary of reasonably high level and a good awareness of collocation. More uncommon words and phrases would be needed for a band 8.
Grammatical Range and Accuracy: 7
Good range and mix of complex sentences and forms, though some grammar errors are evident, particularly in the latter part of the essay.


---
Topic: Lack of Leisure Time (Band 7.5)
In some countries young people have little leisure time and are under a lot of pressure to work hard on their studies.
What do you think are the causes of this?
What solutions can you suggest?
There is no doubt that having some leisure time during studying reenergizes the brain to continue working efficiently. However, students in some countries are under extreme pressure to study hard and therefore, they have minimal leisure time. The possible reasons for this trend as well as suggested solutions will be discussed in details.
One possible reason for students to face a lot of pressure to work hard on their education with no time off would be the high cost of education. For instance, expensive courses put a financial burden on families and students which forces the students to try hard to complete these courses successfully and quickly. As a result, these students ignore the need for some spare time and focus on their study work. Another possible reason would be the amount of study materials which is becoming extensive for a short semester. Consequently, this pressure leaves no choice for students except to study as hard as possible to be able to finish this material on time. Thus, it is obvious that these students have no time left to have some leisure activities.
However, some solutions could be suggested to help solve this problem. One possible solution would be reducing the cost of educational courses in these countries by government fundings. By doing this, both the students and their families would have less financial pressure and therefore the students could be less stressed during their studies which might enable them to have some free time. Another solution would be study groups, if students study in groups, then each one of the group members could summarize part of the curriculum and shares it with the rest of the group. This would save a lot of time for all of the students in the group and as a result the amount of pressure would be reduced. These suggestions could help the students to have some leisure time which is important for them to stay focused.
In conclusion, there are many reasons that put the students in some countries under stress and pressure to study hard and leave them no time for leisure activities, however, the above suggested solutions could tackle this problem and allow the students to have some study free time which is essential for them to recharge their energy.
Comments
Task Response: 8
It's a very good essay that is clearly organised and answers the question. It presents a well-developed response to the question with relevant, extended and supported ideas.
Coherence & Cohesion: 8
Ideas and information are sequenced logically in the IELTS band 7 essay sample; all aspects of cohesion are well-managed; paragraphing is used sufficiently and appropriately. 

Lexical Resource: 7
Though there is good use of vocabulary and only a few errors, there is not enough evidence of skillfull use of uncommon lexical items to merit an 8.
Grammatical Range and Accuracy: 8
Uses a wide range of structures; the majority of sentences are error-free; makes only very occasional errors or inappropriacies.


---
Topic: Dangerous Sports (Band 7)
Large numbers of people participate in sports that are extremely dangerous.
Why do you think people do this?
How can the risks of participation be minimised?
Today many games are being played all over the world. Some of them are extremely risky and life threatening. Despite of these facts their popularity is growing and many people are playing such games on a professional level. This essay will identify the reasons why people are playing such life threatening games and provide some practical approaches to minimize the risk associated with these games.
First of all we need to find out the reason why such dangerous games are becoming so popular. To start with, the major attraction for players is good money that could be earned from a single game in just one day. This type of quick money increases stimulation among many players to adopt games such as boxing, wrestling, bull riding etc. Perhaps, fame and popularity is another compelling reason that encourages people to choose certain games. Furthermore, its proven that it is human nature to accept challenges and do things differently. Many players love to accept challenges and they want to astonish the world by their unique talent and skills.
As these games are now being introduced in the world and many people are joining them it is important to reduce risks by introducing some policies and procedures. For instance, anyone who wants to participate in particular games would not be allowed to play it until he/she deemed hundred per cent competence in required skills and knowledge. Secondly, it is important to endorse high quality personal protection equipment and training to combat risk associated with games.
In conclusion, excellent level of policies, procedures and training are integral part of treating the risks associated with such games.
Comments
Task Response: 7
All parts of the task are covered in this IELTS band 7 essay sample, a clear position is presented. Some main ideas are a bit generalised and would need to be more specific to reach an 8.
Coherence & Cohesion: 7
Essay is logical with a clear progression. A range of cohesive devices are used. Each paragraph has a clear central idea. Some more sophisticated cohesive devices would be needed for an 8.

Lexical Resource: 7
Sufficient range of vocab and some less common vocab used, but some errors in word choice / formation prevent a band 8.
Grammatical Range and Accuracy: 7
The IELTS band 7 essay sample overall has very good grammar, but there is an error in quite a few of the sentences. Most are quite minor but a couple of very noticeable and the candidates need to take care with this to avoid a drop to a 6.
Band 7+ eBooks
"I think these eBooks are FANTASTIC!!! I know that's not academic language, but it's the truth!"
Linda, from Italy, Scored Band 7.5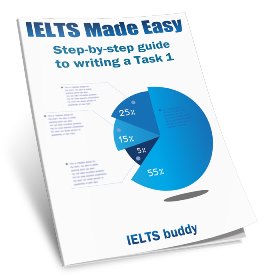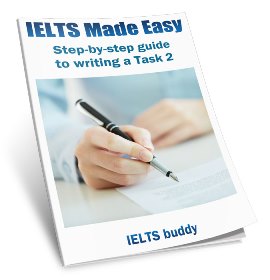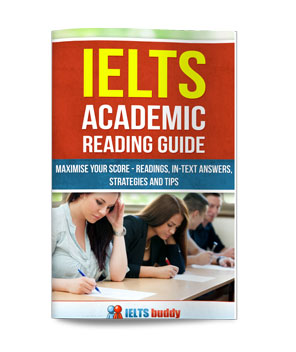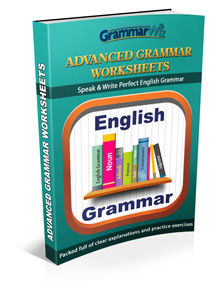 ---
---