Coronavirus and the IELTS Test
Here I will provide you with information about IELTS and the Coronavirus (or COVID-19) as it is affecting many test takers. 
I will try to keep it updated regularly so bookmark the page.
According to the latest news from the official IELTS website, in most locations testing is continuing.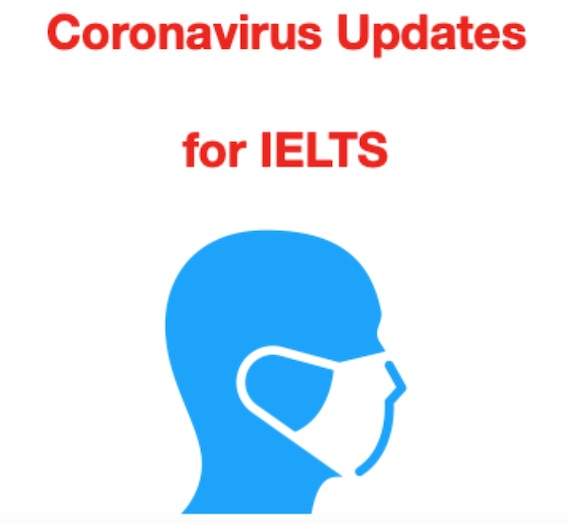 New Online IELTS Test
IELTS now have a new online test for those unable to take their exam due to the coronavirus.
It should be noted though that this is only for IELTS academic, so for those wanting to enter education, not for immigration. 
It is only a temporary solution given the current situation, and as IELTS say:
"While it is not intended to replace IELTS, education institutions will be able to use IELTS Indicator results to help assess students' applications during this period of suspended in-person testing".

For the speaking test, candidates will have to do this online with an examiner. 
For more information about the announcement, check here:
---

Suspended IELTS Tests
However, in some places IELTS testing has been suspended and of course who is and is not holding the test can change on a daily basis depending on circumstances and the spread of coronavirus and is constantly under review.
Phone up and check with your local test centre if you are not sure and you have not been notified or you just want to know if the test is still running.
You can check here to see which IELTS centres are currently closed for testing:
You can search for your local centre here if you wish to contact them:

If your test is suspended then the IELTS partners are working to try and reschedule as soon as they can but this obviously depends on the circumstances.
Coronavirus and Delayed IELTS Test Results
Some test centres have ended up having to close soon after testing has taken place, meaning that staff may not then be able to arrange for full marking of test papers. 
It is then possible that some IELTS test results may be delayed due to coronavirus and shut-downs of some cities. Again this is of course changing daily and is quite unpredictable. 
Again you should check with your test centre if this may have occurred.
Health and Safety Precautions on Test Day
For those places where tests are continuing, the IELTS partners are taking extra precautions to protect against the corona-virus in order to protect candidates and staff on test day.
Test takers are being asked not to attend an IELTS test if they have been in contact with anybody suspected to have the novel coronavirus (COVID-19) or suspected to have been exposed to it. 
Also they should not attend if they have a fever or cough, and are showing signs of a shortness of breath. 
In some places you may be required to wear a mask and the examiner may wear a mask. You should bring your own mask if this is something you want to do, though you may be required to remove it for some security checks or photos. 
You would be 2 meters away from the examiner (and other staff) and you would not be using stationary, such as pencils, used by other people. Candidates are also requested to wash their hands well before the test and throughout the day.
There may be additional requirements to increase protection from coronavirus for IELTS depending on the particular region where you are taking the test, but you can contact your centre to discuss it.
Refunds and Cancellations
They are also allowing people to move the test date till later or cancel for a refund in certain cases, so again check this with your centre if you think it is something you may want to do.
Strategies Moving Forward
The IELTS Partners are looking at various solutions to keep tests going and to ensure people can take tests as soon as possible. 
These are some of the plans:
Increasing test session availability in places impacted by suspensions once testing restarts. The first in line for this will be China.
Supporting candidates with free preparation materials in order to prepare for the test.
Increasing the frequency of Computer-delivered IELTS test sessions in affected areas.
Using larger test venues to cope with the increased volumes of paper-based test takers likely to arise.
Employing speaking examiners from different parts of the world in order to cope with increased demand arising later to ensure test takers can complete the speaking module at the earliest possible date.
Band 7+ eBooks
"I think these eBooks are FANTASTIC!!! I know that's not academic language, but it's the truth!"
Linda, from Italy, Scored Band 7.5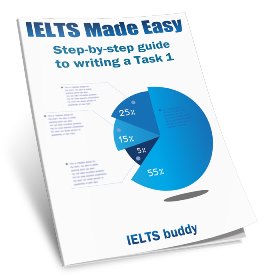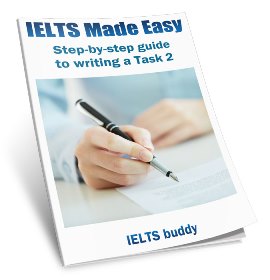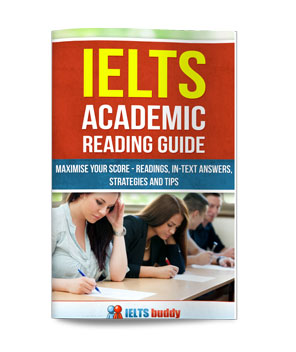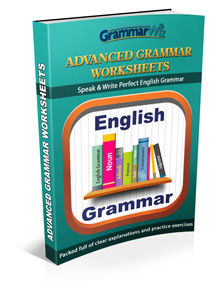 ---
---